LimeTree Capital has acquired a portfolio of nine underground car parks in Beijing for RMB 761 million ($107 million) from Soho China, as the private equity company increases its holdings of what it calls an "undervalued and under-researched" asset.
The Hong Kong-based firm, which was founded by former Deutsche Asset APAC chief executive James Goulding thirteen years ago and has $1.1 billion in assets under management, signed a sale and purchase agreement on 30 September to acquire the portfolio through its $419 million car park-focused fund.
The investment vehicle, which closed in December last year, is backed by US institutions, endowments, European institutions and family offices, LimeTree Capital's business manager Kevin Wang told Mingtiandi.
Spread across nine of Soho's mixed-use projects in China's capital city – including the Zaha Hadid-designed mixed-use development Soho Galaxy – the car parks will be operated under LimeTree's "We Park" brand of car parks.
The fund's acquisition brings its overall parking portfolio to roughly 35,000 bays across 47 mixed-use projects, hospitals and shopping malls in nine cities in China, including Shanghai, Shenzhen and Chengdu.
Profiting From a Mainland Parking Shortage
Under the terms of the deal, the fund's Huibo subsidiary – which manages the parking facilities – has agreed to purchase the 2,583-bay portfolio from the Beijing-based property developer at a price equivalent to RMB 294,619 per bay.
The deal gives the Limetree Capital fund ownership of the underground car parks at Jianwai Soho (East), Sanlitun Soho, Soho Shangdu, Chaowai Soho, Soho Nexus Center (Beijing), Galaxy Soho, Chaoyangmen Soho, Danling Soho and Zhongguancun Soho.
A stock exchange announcement filed by Soho indicates that the rental income of the car parks achieved RMB 20 million last year, representing an 18 percent increase on the RMB 17 million collected in rent in 2017.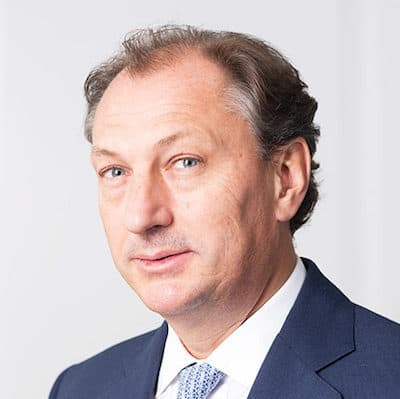 Wang told Mingtiandi that he expects the overall income of the Soho portfolio to increase materially under the Huibo asset management platform, which is also known under the English name We Park.
"Huibo enhances returns by optimising the operating cost structure of the car parks it manages and maximizing car park occupancy and income through proactive and targeted marketing, customer-oriented parking products development, non-parking income growth and other management initiatives," Wang explained.
The LimeTree executive said that there is a huge market for the niche asset class in China, supported by the growth of car ownership in the country.
"With car ownership expected to overtake the US within the next few years, the government has said that there is a shortage of 50 million parking bays in the country," he said.
Despite auto sales growth declining 9.6 percent to 2.04 million in the first half of 2019, the number of cars on the road reached 250 million at the end of June, just less than the US's 281 million.
The LimeTree Capital fund will invest in upgrading and modernising its newly acquired car parks to improve their appearance and sustainability and bring them in line with the company's We Park brand. Wang says that We Park will also take steps to make the properties more user friendly through improved signage and a mobile payment app offering monthly subscriptions.
We Park's West Village car park in Chengdu – which serves an urban residential complex and features electric car charging points – was the first project outside of North America to be certified under the Parksmart standard for sustainable parking structures.
Rise of Car Ownership Invites Investors to Park Cash
Like LimeTree Capital, other international and domestic players have been building up portfolios of parking assets in China as car ownership continues to grow in what was once the People's Republic of Bicycles.
Just under two years ago, Warburg Pincus led a $227 million funding round for China's biggest car park manager, Sunsea Parking.
Two years before that transaction, LimeTree had bought an 80 percent stake in the company for $42 million, which it has since exited.
Superinvestor Fang Fenglei's Hopu Investments, which also targets parking in mainland China, invested HK$933 million ($119 million) in an airport operator in Hainan ten months ago, with the company saying that its car parking investments complemented its airport-related ventures.
Beyond China, Asian firms have been targeting the asset class in Europe, hoping to benefit from an uptrend in electric vehicle ownership.
Just six months ago, South Korea's Hana Financial Investment was reported by The Korea Economic Daily to have agreed to acquire a 15 percent stake in French car park operator Indigo Group.
Four months before that deal, Sumitomo paid €400 million ($445 million) to buy the largest car park operator in Scandinavia, Q-Park Nordics, from KKR, according to sources cited by Reuters.